From County Meath, Kieran Cummins is a multi-instrumentalist and vocalist.
He plays the Irish Harp, Violin, Piano Accordion and Guitar.
He has also invested heavily in state of the art PA (sound system), thereby relieving people of the need to source separate services in this regard.
Kieran offers a wide variety of gorgeous music on a combination of instruments. He is always happy to meet with and discuss your requirements and offer recommendations to best suit an occasion. He has a large repertoire which includes many well-known pieces together with less well known, but very beautiful music. This ranges from Traditional Irish to Classical and Contemporary music.
Kieran's passion for music has seen him perform at Corporate events, Weddings, Funerals, and Concerts.
A repertoire of Kieran's music is listed on the 'samples' page of this website.
Eco Advocacy
Kieran is also a trained Solicitor and devotes much of his time to environmental causes.
He currently has one significant case against Ireland with the United Nations in Geneva. It relates to public participation. See: https://www.unece.org/environmental-policy/conventions/public-participation/aarhus-convention/tfwg/envppcc/envppcccom/acccc2013107-ireland.html
To see some of the environmental causes he is engaged in, you might like to visit Eco Advocacy: http://ecoadvocacy.ie
He is currently putting together some concerts for 2017 to raise finances for Eco Advocacy. Dates will be published in due course.
Leinster Standup Paddle Boarders
Kieran has many passions in life; his main passion being  Music followed by Photography. In addition to Music and Photography, he loves SUP (Standup paddle Boarding), Cycling, Tennis, Swimming, Outdoors, Trekking, Target shooting, Board Games and should a suitable partner turn up: Dance (Tango). For those interested, in SUP visit: https://www.facebook.com/LeinsterSUP/
Kieran has some spare curtsey boards and loves to take people out. 
---
Kieran is available to provide entertainment or quiet background music to suit any given event.
Contact Kieran now to make a booking or to find out more Contact Kieran
Weddings:
Being a vocalist as well as an instrumentalist, he is well placed to intersperse any ceremony with beautiful hymns and songs, as well as with beautifully evocative instrumentals on the Harp and Violin. Contact Kieran to arrange a meeting and get professional advice on the choice of music for your big day.
Funerals:
The loss of a loved one is always an upsetting time for relatives and friends and Kieran is no stranger to that deep sense of loss. Kieran is well placed to recommend appropriate music and provide some quiet background music together with vocals befitting any memorial service or funeral ceremony.
Corporate:
Generally, background Harp music is always appreciated at corporate events as it lifts the mood with its light and airy nature. Kieran can provide gentle harp music for your event that will add a touch of class and will surely mark your event with an air of distinction in the memories of all who attend.
Concerts:
Being a multi-instrumentalist as well as a vocalist, Kieran is happy to provide a wide variety of music, which ranges from Harp to Violin, Accordion and Guitar with vocals. He has a large repertoire of ballads and contemporary songs, which he is happy to perform.
---
Would you like to learn more about how Kieran Cummins can add a different musical flavour to your special occasion?
Contact Kieran now to make a booking or to find out more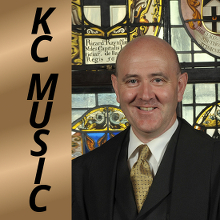 You may contact Kieran Cummins by phone or email using the contact details below, or you may simply complete the contact form at the bottom of this page.
By Phone: 086-7853333 (International callers: +353 86 7853333)
By email: This email address is being protected from spambots. You need JavaScript enabled to view it.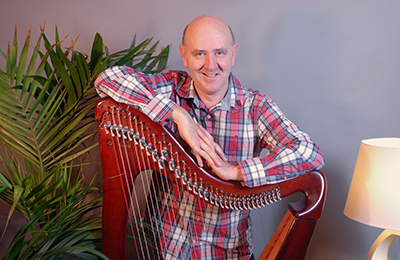 Kieran is based in County Meath, (near Dublin) in the Republic of Ireland and a short distance away from the historic Hill of Tara; the famed seat of the High Kings of Ireland, while the passage tombs of Newgange and Knowth are a little further to the east. His mother was the church organist for many years, while his father was a proficient player of the tin whistle. He fondly remembers his late father's regular playing of various hornpipes on the tin whistle.
Kieran plays the traditional Irish Harp. He always wanted to play the Harp from the time he was a child, but there was a significant investment cost involved and so it waited until later in his life. His instrument was handcrafted by Colm O' Meachair, a Dublin based harp maker who sadly passed away in September 2013 (R.I.P. Colm).
Kieran took up the violin to play some of the Irish Airs which he loves to play. "I also have a strong interest in classical music and admire the playing of people like Nicola Benedetti, Hilary Hahn, Julia Fischer, Ann Sophie Mutter and so on."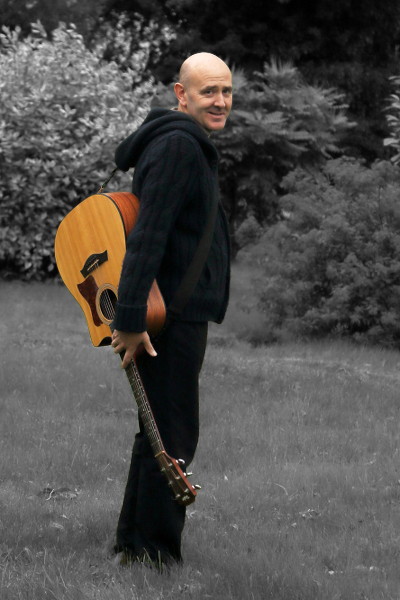 His first instrument was an Accordion:
"Being the son of a farmer, we all had our own 'bullock'. One day I looked at mine and viewed it as my future accordion (well... you work with the cards you're dealt in life, eh?)  When he was sold, I bought an accordion and of course replaced my bullock with a calf. Although it was new and expensive at the time (£450 was quite a lot of money in 1985), I realised later that it was an inferior East German accordion; the base on it was extraordinarily loud and drowned out the keyboard of the accordion."
Notwithstanding these aspects of the instrument, Kieran learned how to play it by ear. He now plays an Excelsior 911 piano accordion, which he acknowledges he was very fortunate to come across. This is a top of the range instrument with a fabulous selection of base and treble registers and is made by Excelsior, which is owned by Pigini and made in Castelfidardo, Italy.
He later took up guitar and unusually began with a 12-string guitar, which he played for years and used it to accompany himself while singing ballads. He now plays a 6-string hand made Taylor guitar.
---
Would you like to learn more about how Kieran Cummins can add a different musical flavour to your special occasion?
Contact Kieran now to make a booking or to find out more